Published: Saturday, April 09, 2022 03:27 AM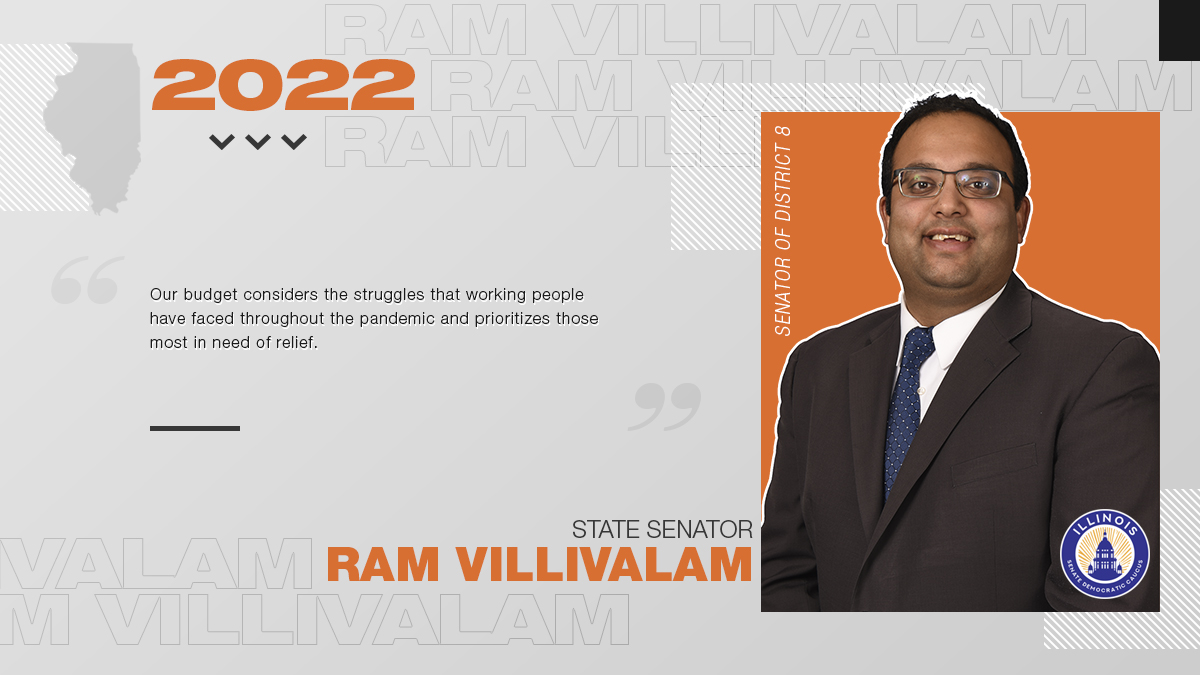 SPRINGFIELD – State Senator Ram Villivalam (D-Chicago) released the following statement after voting to pass the state's FY23 budget and tax relief plan:
"This year's tax relief plan makes critical investments in working families with an increased Earned Income Tax Credit that, for the first time, will be available to taxpayers regardless of immigrant status. According to Economic Security for Illinois this will put a projected $7.4 million back in the pockets of the more than 16,000 earned income filers that live in our district.
"Keeping our commitment to equitably funding schools, the evidence-based school funding formula will provide an additional $350 million for K-12 education to drive student success in every community.
"With gun violence on the rise in our communities, we are putting $235 million toward proactive measures to curb gun violence under the Reimagine Public Safety Act. It also invests millions of dollars to support public safety measures that will prevent these tragedies from happening.
"Our budget considers the struggles that working people have faced throughout the pandemic and prioritizes those most in need of relief."
Category: Press Releases