Published: Wednesday, September 29, 2021 10:54 AM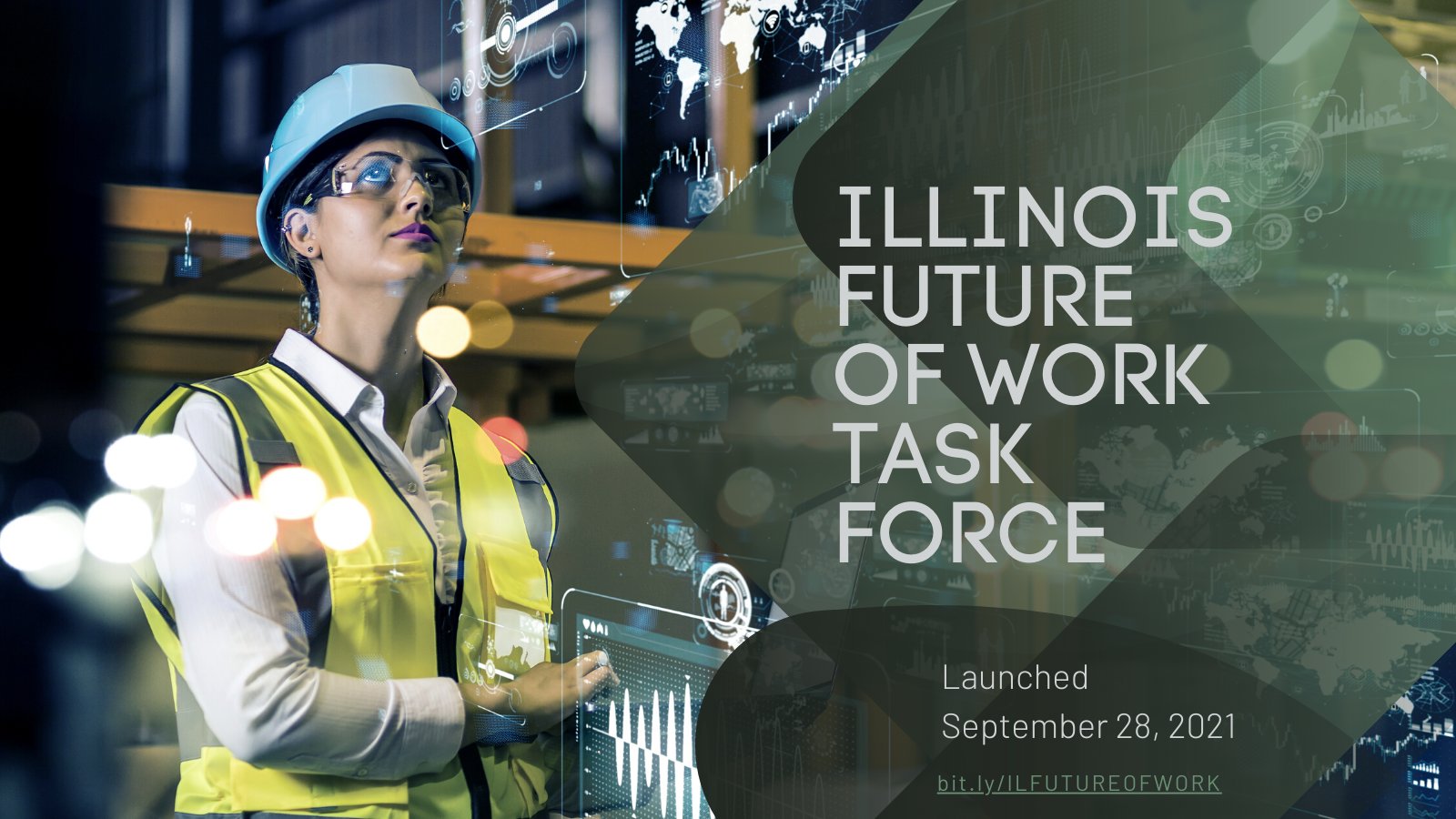 Gov. Pritzker, Democratic and Republican leaders convene government, labor movement, business leaders to confront seismic shifts in economic environment
CHICAGO (September 28, 2021)--Convened by Gov. JB Pritzker and Democratic and Republican legislative leadership and powered by a bold agenda to confront unprecedented challenges facing Illinois' workforce in the coming decade, the bipartisan Illinois Future of Work Task Force held its first meeting today at Olive-Harvey College on Chicago's South Side. The 26-member panel includes leading employers, economic thinkers, and representatives from the labor movement. It is chaired by State Sen. Ram Villivalam (D-Chicago) and State Rep. Marcus Evans (D-Chicago), with a mission over the next nine months to analyze major economic shifts and emerging technologies, and prepare policy recommendations that help the state to combat the worsening crisis of poverty, inequality, and climate change.
The task force is charged with issuing its findings in a report for the Illinois Legislature identifying the main problems facing workers and businesses of the future, and outlining proactive policy solutions to keep Illinois ahead of coming economic trends.
"We are proud to see this bipartisan, diverse task force convening and ready to take on the challenges ahead. This task force is the first of its kind in the Midwest, and the first in the country to address the future of work in the wake of the pandemic and its impact on our economy," said Harish I. Patel, Director of Economic Security for Illinois, which spearheaded the effort to convene the task force. "This task force puts the future of Illinois' workforce in capable hands."
Task force members were appointed by legislative leaders from both political parties. The 26 members and 2 co-chairs were appointed by Gov. Pritzker, Senate President Don Harmon (D-Oak Park), Senate Minority Leader Dan McConchie (R-Lake Zurich), House Speaker Emanuel "Chris" Welch (D-Westchester), and House Minority Leader Jim Durkin (R-Western Springs).
"The future of work is now; and working people across Illinois are counting on us to create an economy that works for everyone," said State Senator Ram Villivalam, a co-chair of the task force. "Our team on the Future of Work task force is laying the foundation for 21st Century jobs to continue to grow, while fighting for dignified working conditions for all."
Category: Press Releases